It seems as though LIFE just keeps HAPPENING for us. During the end of July and into Aug I started having episodes of not being able to speak or move, spent time in the hospital. I
also add our 4th and only baby girl in Aug.
My husband excepted a PROMOTION which took us to TEXAS. So I had to travel with a new born baby, to Texas to go house hunting. We also had to pack up our home, which we sold. Moved over 1,500 miles away, and have lived in a hotel for four weeks now. All before our new baby was 6 weeks old. Some would call us CRAZY for moving 1- From California to Texas, and 2- To traveling with a new born baby.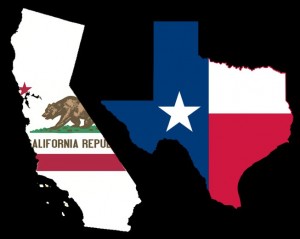 Now that we are getting ready for our new home to close and move in. LIFE sure has HAPPENED! Now that things are getting more to "normal" whatever that might be, I am ready to start this new journey with y'all!
Stay tuned for more on our travels to Texas, life in a new state, and with out FAMILY!