That Certain Summer By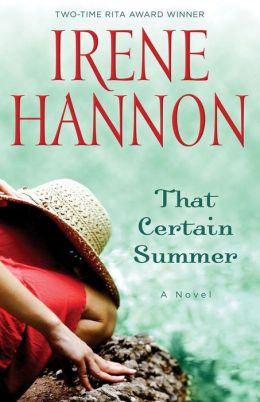 Two very different sisters . . . an unexpected homecoming . . . one unforgettable summer
Karen and Val are family--yet they're anything but close. Karen has carried the burden of responsibility for her aging mother ever since her sister left town years ago to pursue a career in theater. But Val had other reasons for moving away--as well as a secret to keep--and coming home has never been an option . . . until their mother suffers a stroke.
Reunited in their hometown, Karen and Val must grapple with past mistakes as they care for their ailing mother. When two handsome men enter the picture, the summer takes on a surprising new dimension. As their lives intersect, can each of them learn how to forgive, let go, and move on? And strengthened by the healing power of faith, might they also find the courage to love?
I rarely stray from my normal reads- Amish- Historical- book in a Series. You see where I am going with this? : ) As I am trying to reach out of my go to authors, and my go to type of books I read; I figured why not read something like this, this summer. With out telling you the story line..... well I am going to not tell the story line, but I am going to say that this is a great summer read about a Certain Summer. Not only does it talk about the present summer, but also a past summer. I HIGHLY recommend this book for any FEMALE who has ever had to go threw something traumatic in life. I will leave it at that.
I am looking into reading a few more of her books. Disclosure- I was given a copy of this book from the publisher. All opinions are my own.