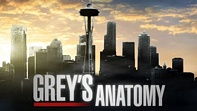 Spoilers may be present so please read in Caution.
Let me just say that I am not impressed with Grey's Anatomy last season, and this one. I am so over the crap- pardon my wording with Yang and Owen- sorry I forgot his last name. Here are some photos of Yang & Owens 
relationship.
Anyhow- I am ready for a new story line. I'm just sick of it. I don't know maybe its time for me to find a new Doctor type of a show.
I was also upset that they let Teddy's husband die. Don't any of these Doctors deserve to be happy? I think so, lets see what happens next w
eek. 
[inlinkz id = 5]