The Sound Of Red Returning
Book Blurb-
After losing everyone she loves, concert pianist Liesl Bower has nowhere to go but to escape into her music. Searching for the peace she usually finds in her concertos and sonatas, Liesl can't shake the feeling that she is being haunted by her past . . . and by someone following her. When she spots a familiar and eerie face in the audience of a concert she's giving for the president in Washington, DC, the scariest day of her life comes back to her with a flash. It has been fifteen years since Liesl watched her beloved Harvard music mentor assaulted on a dark night in Moscow and just as long since the CIA disclosed to her that he'd been spying for Russia. She had seen that man-that eerie face-the night Professor Devoe was attacked. And now he's back-and coming for her.
Read an interview with Sue Duffy.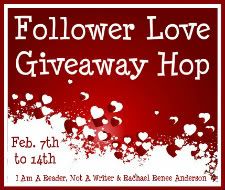 Thank you to I'm A Reader Not  A Writer and to Rachael Renee Anderson for this Hop! 
a Rafflecopter giveaway