As part of the Amish Country Holiday Book Tour (Nov. 11-19), featuring Amy Clipston, Vannetta Chapman, and Shelley Shepard Gray, roannajolly.com and singlecountrychick.blogspot.com are delighted to host a giveaway featuring the following prizes:
3 autographed books – 1 from each author
3 tour t-shirts
3 tour bags
1 tour ornament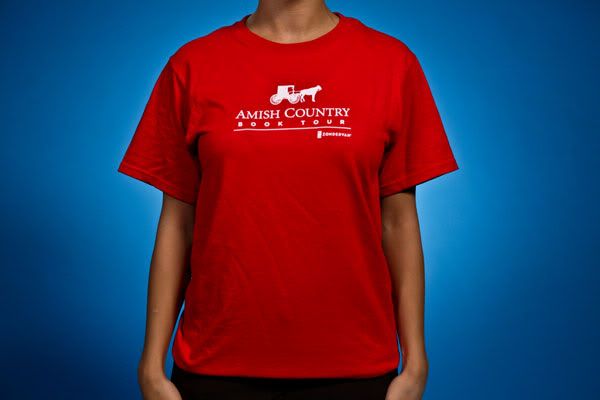 That means THREE winners are going to get a bag with an
autographed book and a t-shirt and I will choose a FOURTH winner who will win the ornament. The GREAT news is that I'm teaming up with my pal Mindy who was offered the very same. What does this mean for you? Well… it just means you have DOUBLE the chances of winning! WOOHOO!!