Don't forget to check, on Amazon if you have a Kindle, since most of the books are the same prices on B & N on Amazon.NOOK
A desperate call from her missing sister sends Erica Talbot on a dangerous rescue mission. Determined to prevent her twin from becoming a feeder, Erica steps out of her quiet, lonely existence and into a dark underworld where vampires make the rules.
Maxwell Hart is a vampire investigator. Part of his job is to protect humans. The moment he lays eyes on Erica, he knows she doesn't belong in his world, but that doesn't stop him from wanting her there.
With Max as her guide, Erica descends into a world where humans willingly give up control to their vampire masters. Posing as Max's submissive feeder, Erica discovers a strange freedom in relinquishing her hard won self-control to Max.
After just one taste of Erica's blood, Max finds he hungers for no one else. How can he possess her when drawing her deeper into his dark world will change her forever?

99 cent Books
by 
Michael Connelly
For LAPD homicide cop Harry Bosch -- hero, maverick, nighthawk -- the body in the drainpipe at Mulholland Dam is more than another anonymous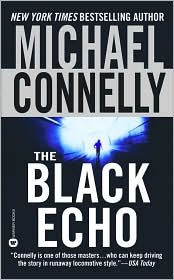 statistic. This one is personal.
The dead man, Billy Meadows, was a fellow Vietnam "tunnel rat" who fought side by side with him in a nightmare underground war that brought them to the depths of hell. Now, Bosch is about to relive the horror of Nam. From a dangerous maze of blind alleys to a daring criminal heist beneath the city to the tortuous link that must be uncovered, his survival instincts will once again be tested to their limit.
Joining with an enigmatic and seductive female FBI agent, pitted against enemies inside his own department, Bosch must make the agonizing choice between justice and vengeance, as he tracks down a killer whose true face will shock him.
KINDLE99 cent Books
DiAnn Mills
They took away everything she loved ... now, she's out for revenge.Sage Morrow had it all: life on a beautiful Colorado ranch, a husband who adored her, and a baby on the way. Until five ruthless gunmen rode up to their ranch and changed her life forever. Now Sage is a bounty hunter bent on retribution. Accompanied only by her majestic hawk, she travels throughout the Rocky Mountains in search of injustice, determined to stamp it out wherever it's found. The stakes are raised when two young boys are kidnapped and Sage is forced to work with Marshall Parker Timmons to rescue them. But Sage may ultimately get more than she bargained for.In this exciting historical romance set in the late 1800s, murder, intrigue, kidnapping, and questions of faith will keep you in suspense until the final words of this A Woman Called Sage Ebook.
What's a Duke to do when a carefully selected bride rejects him rather than
marry without love? He salvages his pride by marrying the next woman who falls into his arms!
Joyous Fiona MacQuarrie bewitched Alec, the Duke of Belmore, the moment she appeared from nowhere and tumbled into his lap. Joy, a witch whose powers of white magic are not always well controlled, turns the life of the most serious and snobbish Duke in England upside down when he decides to marry the beautiful Scottish pixie who has aroused his desire. Even though he knows next to nothing about her or her background.
Alec could have forgiven Joy for upending his life and the lives of all at Belmore Park if not for the truth she hid from him. He'd married a witch, who turns him to fire when he kisses her, charms everyone around her, and threatens to destroy both their lives as scandal looms over her. Too late, Joy discovers she's desperately in love and has no idea how to be a proper duchess, control her magic or change what may come.
Passion holds them spellbound in an irresistible tale of two enchanted hearts.
Coupon Codes
20% off BN coupon code is 
L3C9C3K